Case Study: LGBTQ Employment Law Marketing.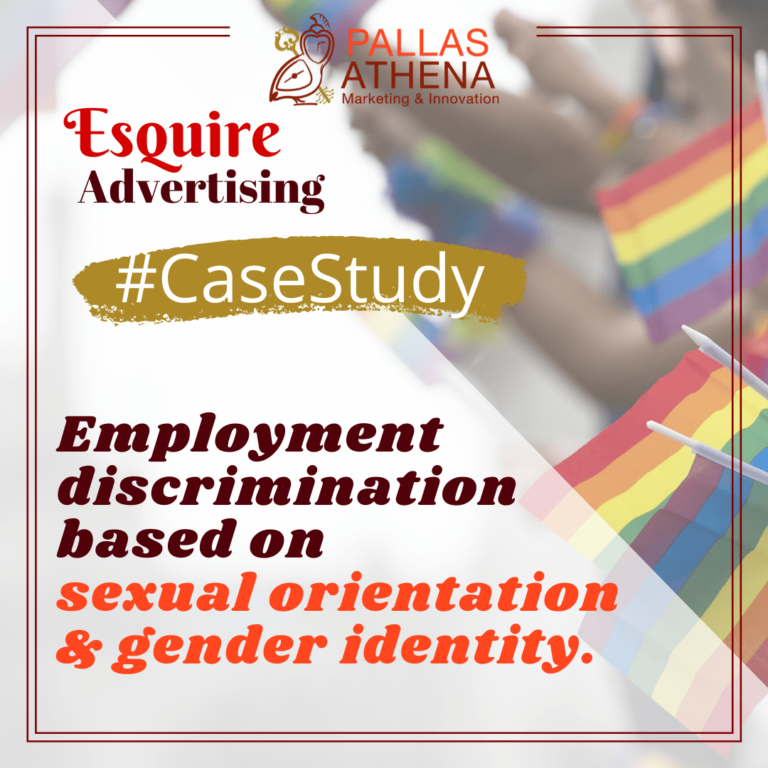 Esquire Insider
March 25, 2021
The Supreme Court ruled Monday that the language of the Civil Rights Act of 1964, which prohibits sex discrimination, applies to discrimination based on sexual orientation and gender identity.In connection with this news, our team at Pallas wanted to present a marketing case-study based on an employment harassment/discrimination campaign we designed for a group of employment lawyers in California.
The goal of the campaign was to connect plaintiff-side employment lawyers with potential clients (employees who experienced harassment and discrimination at work due to their sexual and gender identity.) We used Facebook paid advertising as our marketing channel. It allowed us to create a very detailed and narrowly tailored targeting focused on sexual orientation and gender identity topics.
We have tested a large number of various creatives including images and videos. The best performing creative after extensive testing ended up being an image of two ethnically diverse men in casual outfits sitting on a stair-step in front of a house. After extensive testing and optimization, the best performing ad was producing leads at $13.35/ lead.
The biggest challenge in this campaign was managing the intake and screening process. These cases are sensitive in nature and required an on-going training and review process with the call center. A detailed but uniform intake procedure and a daily review of the pipeline helped advertising attorneys manage this process successfully.
About Pallas Marketing Agency for Law Firms
Pallas is a marketing agency for ambitious and committed lawyers and law firm owners. The agency specializes in direct response social media campaigns and offers 1. ethical, 2. transparent, and 3. highly effective advertising options for lawyers. We deliver leads and clients in the following legal verticals: ????Class Actions, ????Mass Torts, ????Consumer Law, ????Plaintiff-side Employment Litigation, ????Wildfire Cases, ????Personal Injury Cases. Contact us today to find out how we can help your law practice grow.