Case Study: Talcum Powder Leads For Law Firms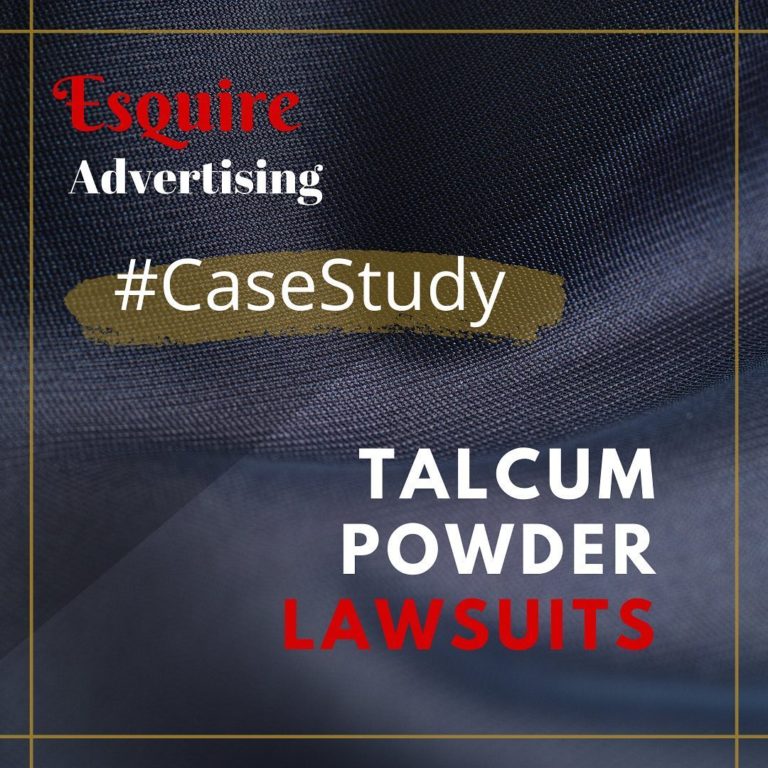 Esquire Insider
March 24, 2021
One of the marketing campaigns we ran last year was Johnson and Johnson talcum powder lead generation campaign. The goal was to find people who used J&J powder and suffered from cancer as a result. The main lead generation channel we used was Facebook. Most agencies were generating talcum powder leads at $120/lead at that time. We were able to drive the price to $50-60 per lead with this targeting strategy:
Our targeting strategy was 3-fold:
✅ Interest & demographics-based targeting. We have created a list of interests related to cancer, recovery, and remission that we included in targeting. The ad sets were divided by age: ad sets targeting women between 35 and 45 y.o; 46 and 55; and 56 and 65+;
✅ We created a lookalike audience based on the data collected from people who watched a certain % of a specially scripted video. This strategy was suggested by an industry peer David Murillo and included a specially scripted video that was promoted to a wide group of people. The video served as a funnel for qualifying viewers. People who watched most of the video were presumed to be most qualified as potential clients. The data was used to create a look-alike audience that was included in the final ad targeting.
✅ A Google PPC campaign was set up to drive traffic to the landing page. Instead of focusing on search terms like "talcum powder lawsuit" which were quite expensive, we focused on finding people who were looking for a caregiver.
The campaign was generating leads at a very competitive price. And while there was more to it's set up (image, ad copy, placement) – we believe the targeting was one of the most important factors that drove the cost per lead down.
About Pallas Marketing Agency for Law Firms
Pallas is a marketing agency for ambitious and committed lawyers and law firm owners. The agency specializes in direct response social media campaigns and offers 1. ethical, 2. transparent, and 3. highly effective advertising options for lawyers. We deliver leads and clients in the following legal verticals: Class Actions, Mass Torts, Consumer Law, Plaintiff-side Employment Litigation, Wildfire Cases, Personal Injury Cases. Contact us today to find out how we can help your law practice grow.