Employment Law Marketing: Cases On-demand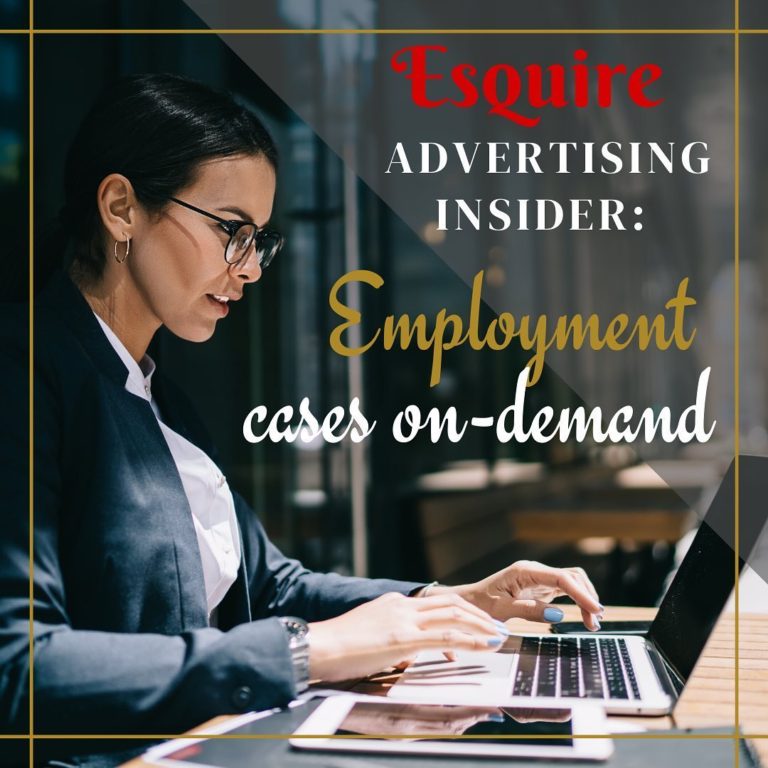 Esquire Insider
March 26, 2021
Facebook is a great way to find individual clients for your employment law practice. But there is one deadly ☠️ mistake you need to be aware of and avoid by all means…..Harassment, discrimination, wage and hour violations, misclassification – almost any employment case you can think of can be generated on Facebook. The challenge, however, is designing a campaign in a way that does not result in an unmanageable inflow of random cases. Because if you invest too much time and recourse in screening cases that just don't pen out, your practice will suffer financially.
The solution to this problem is tailoring your campaigns to specific topics. It could be wage and hour violations in restaurants or tip misappropriation for strippers ♀️ or gender discrimination in the high tech industry.
Designing a campaign that addresses a specific violation and setting up a consistent and repetitive intake and case processing system will save you time and resources???? and will result in amazing growth for your practice.
About Pallas Marketing Agency for Law Firms
Pallas is a marketing agency for ambitious and committed lawyers and law firm owners. The agency specializes in direct response social media campaigns and offers 1. ethical, 2. transparent, and 3. highly effective advertising options for lawyers. We deliver leads and clients in the following legal verticals: Class Actions, Mass Torts, Consumer Law, Plaintiff-side Employment Litigation, Wildfire Cases, Personal Injury Cases. Contact us today to find out how we can help your law practice grow.