Should I Advertise My Law Firm on Facebook or Google?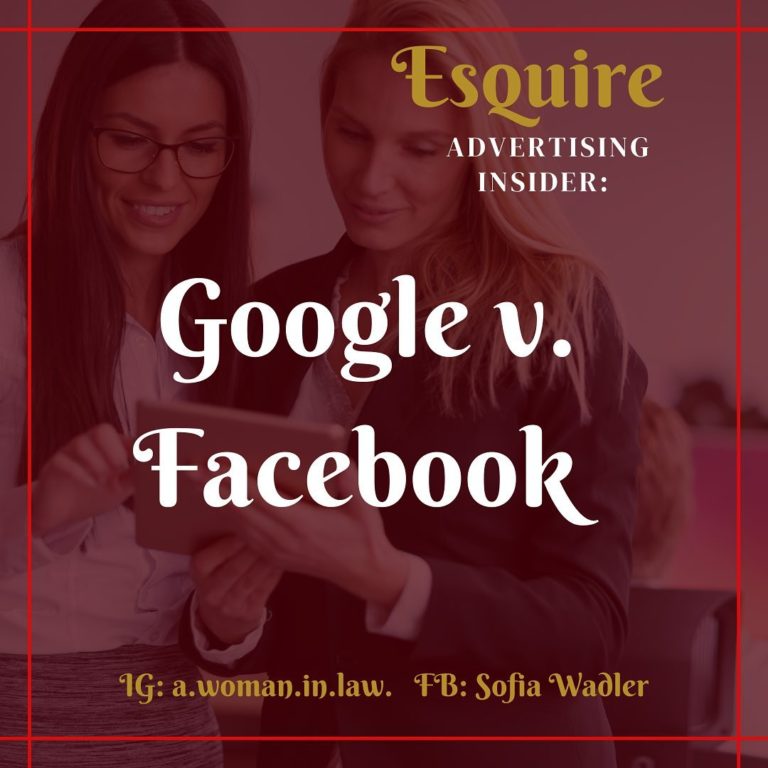 Esquire Insider
March 25, 2021
In our experience, generating plaintiff-side cases on Facebook/ Instagram is more cost-efficient than doing it on Google. With that said, the two platforms have different functionality:
✅ Google is the place where people search for things. If something is not on Google – it probably doesn't exist. Joking! Kind of … Google presents a variety of opportunities for lawyers. But here are also some problems that we face when dealing with this platform: ✅ 1. Some cases are so new that people don't search for them. If you are looking for victims of a brand new data breach or CCPA violations – you will be better off targeting them on Facebook. Your prospective clients may not even know that they have a case. If they don't know about something – they are not searching for it! ✅ 2. Google ads are often much more expensive ???? than Facebook paid ads. ✅ People spend so much time on Facebook. This is especially true right now during the pandemic.
Facebook allows you to target your consumers based on their activities, interests, and demographic information with creative and visually enhanced ads. Well-tested and properly set up Facebook ads can be extremely effective! ????Some of the campaigns we ran were producing leads (submission with PC's information and contact details) at less than $1 dollar per lead!
The bottom line: it is important to have a presence on both platforms. With that said, Facebook paid advertising often allows us to produce legal cases at a much lower price.
About Pallas Marketing Agency for Law Firms
Pallas is a marketing agency for ambitious and committed lawyers and law firm owners. The agency specializes in direct response social media campaigns and offers 1. ethical, 2. transparent, and 3. highly effective advertising options for lawyers. We deliver leads and clients in the following legal verticals:
Class Actions,
Mass Torts,
Consumer Law,
Plaintiff-side Employment Litigation,
Wildfire Cases,
Personal Injury Cases.
Contact us today to find out how we can help your law practice grow.